Sometimes when I creep on your Facebook...
I get the dorkiest grin on my face. I may know we can't be together, and I don't really want to. But that doesn't mean it isn't something.
4 tags
The Inner-workings of my brain. #1
When I was a sophomore in high school. there was a new boy who joined the musical. He was cute and everyone sort of had a thing for him. A supposed friend of mine announced that "we were all going to like him" oh, except me. I "wasn't allowed" to like him because he would probably just fall for me instead of them. Normal Female Brain: upset that friend was a super...
Sometimes I don't always believe...
in God. And by that, I mean, I have always believed that God exists. But I don't always put my faith in Him. But the last few days I have been thinking a lot. And finally, I am starting to realize somethings. I watched the Kony 2012 video. It is a wonderful cause and really showing how globalization can be used for so much good. I try to stay out of politics as much as I can, but anyone who...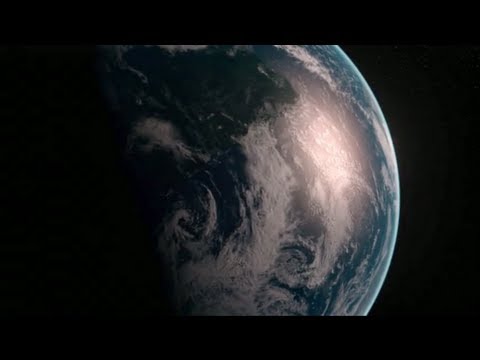 2 tags
I won't...
allow myself to listen to cheesy music, or read adorable quotes. I won't let my mind linger too long on the shared moments, analyze their every second, hoping to find a shred of perfection. I won't take it for anything more than face value.  I won't because I can't.  I won't because it would mean admitting things. I won't because once you say it out loud,...
It's never a good thing...
when my own jealousy surprises me.
Valentine's Day... yeah...
Everywhere I go I am assaulted with foolish red and pink things that scream OH MY GOD YOU ARE SO SINGLE. Which only seems to send me into a spiral of bitterness, self-loathing and over analyzation. And I have come up with several end points. The first one is that the only thing worse than being single on Valentine's Day is being bitter and single. Because Valentine's Day is that super...
7 tags
Sh!t Guys Say →
Dear Anxiety,
I have finally found your silver lining. All throughout childhood, when I was under the impression that my upset stomach was linked to too much sugar as opposed to crippling GAD, I found myself in situations where I felt nauseous. But frequently, these were simply inconvenient times to puke. Now, years later and wiser, I appreciate all those times you snuck up on me, forcing me to learn how to...
That awful moment when...
I realize I have more emotions than I am ever willing to admit and subsequently gag. Literally. Fuck you, music for making me feel things.
That awkward moment when...
You realize the truth, but you don't know if you'll ever be 100% ready to admit it to yourself.
Ordinarily, I don't make resolutions...
But this year I already have started compiling them— mentally at least. 1. Get over my phobia This one is crucial to all future endeavors, particularly applying for the Peace Corps.  2. Take dance classes. Emphasis on Ballet for technique that I am year and years and years behind in, hip- hop because it is badass, and possibly tumbling because tricks are cool. 3. Get a job. ...
c'est un moment triste quand l'arnacoeur a devenue la coeur cassé.
3 tags
3 tags
All can be made right...
with the right combination of mood and music.
2 tags
I remember it so well...
The day she broke your heart. The day you were the most vulnerable human I'd ever seen. I'll never forget what you told me.  "It hurts. Like, it physically hurts. Right here." You touched your chest on the left side. The very place I'd always wanted to touch just to know if something actually beat under there. "I know," I said, "I've felt...
Everyone always says...
That it is going to be okay. That eventually you will find the right person. That you don't need to worry about that right now. That you are young and have your whole life ahead of you. But when does that stop being true? When are they wrong?
4 tags
On Always Falling for the Wrong Person...
I find that my friends and I, with each passing day, become more and more hung up on the idea of boyfriends. And, perhaps it's because we're seeing the light at the end of the academic tunnel and wonder what the hell we are going to do with our lives; or perhaps it's because romantic comedies are everywhere I go, or because we've watched Love Actually 57 times; but it seems...
5 tags
Dear Josh Schwartz...
Killing Chuck Bass is not like killing Marissa Cooper. Without Marissa, the show was strange, yes, but you still had the heart and soul of the show which was obviously Seth Cohen. Marissa was an annoying-whiny-sometimes-lesbian-drama-queen. When she died it was sad, but also sort of a relief. Chuck Bass on the other hand, is the show. I would be lying if I said I watched Gossip Girl for some...
4 tags
Wide Awake
The problem with consuming caffeine in an effort to create late night productivity is that my body stays awake til the wee hours of the morning (i.e.:3 i.e.: right now) and yet my brain was fried by Film Theory a good hour and a half ago. So now I am just bored and awake, hating myself for not using this "energy" to do all the work that needs to be done but also feeling mentally...
Scheduling.
Literally the bane of my existence.
1 tag
4 tags
I Kissed A Girl...
As my first official Tumblr blog post, I have decided to give my highly valuable and expert opinion on last night's episode of "Glee". I consider myself an expert, by which I probably more likely mean not-so-closeted-super-fan-girl. I have been with Glee since the very beginning— the pilot that premiered in May of 2009. Most people only remember it from the following fall....
                                    I want to write something beautiful.                                  Something that is poetic and profound.                      Something that makes other people stir, lost in thought.      But I don't want to write it for others to read— I want to write it to deliver it.               To add the obligatory pauses that tantalize and tease a...